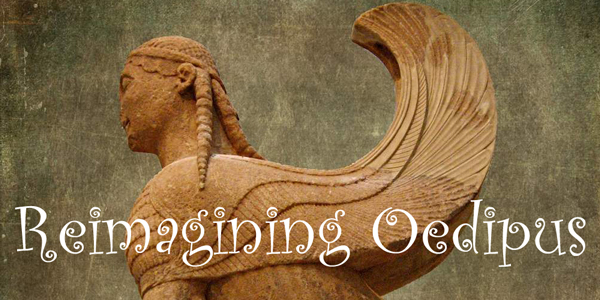 forget what you think you know
A retelling of the classic Greek myth with a twist. Oedipus, King of Thebes, is on an unrelenting journey to find a solution to heal his land. But when Tiresias, the blind prophet, and Davlia, the old palace servant of Jocasta, reveal that it is Oedipus' own misdeeds that are to blame, what will the King do? Is Oedipus really the killer of his own father or is he a victim of political sabotage?
Category:
One Act Play
Production History:
QSI Theater (November 2013)
Published in Freshwater Theater Goes Back To High School (Febuary 2013)
Awards:
N/A
Cast Size:
7+ (3 m, 3 f, 1 either) Plus Chorus
Script Excerpts:
Click here. All rights reserved.
Website:
N/A
Copyright © 2017 Tom Slot
For inquiries, contact the playwright.